This is the fourth event in this Food Talks series! Come join us to meet and mingle with other foodies, and to hear some enlightening speakers from the food community.
Our Speakers Line-up:
Emad Yacoub and Shannon Bosa-Yacoub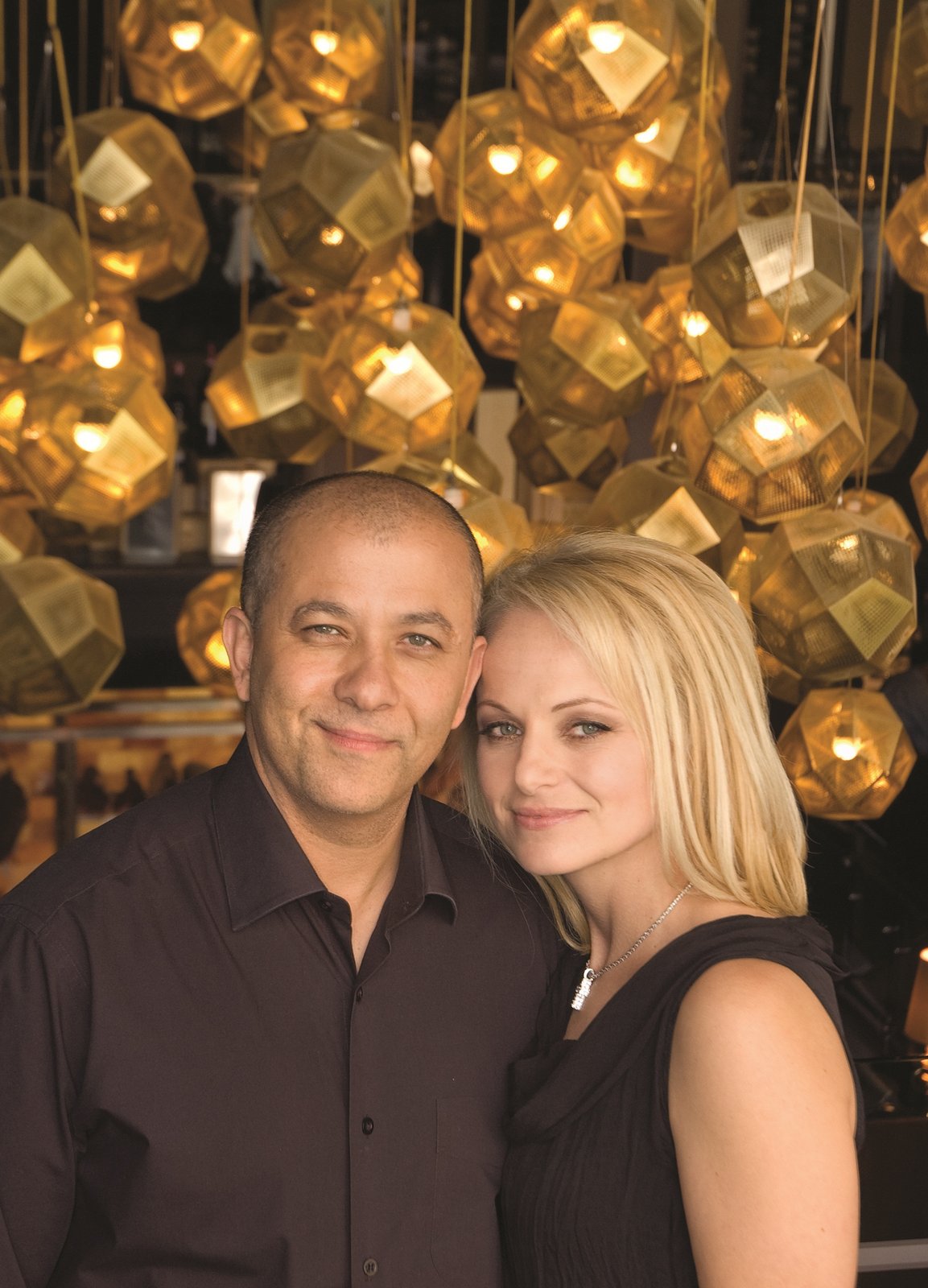 Proprietors – Glowbal Group Restaurants
Emad is no stranger to the kitchen. He spent the early years of his career honing his craft as Executive Chef in several celebrated Toronto restaurants. Later, he was the driving force behind the re-invigoration of Vancouver's Joe Fortes. It was at Fortes that Emad met his future wife, Shannon, who was managing that restaurant's busy dining room at the time, while Emad worked away as Executive Chef in the high-volume kitchen.
After spending several years in B.C.'s restaurant industry, Emad and Shannon decided it was time to make their own move – to realize their own vision of what a restaurant could be. Toronto's Solo on Yonge St. and Brownstone Bistro were their first successes. Emad's culinary mastery and Shannon's vast experience with public relations and management led them to rave reviews in Toronto's restaurant scene.
Today, the GLOWBAL COLLECTION is comprised of eight restaurants: glowbal grill steaks & satay, COAST Restaurant, Italian Kitchen, Trattoria Italian Kitchen, SOCIETY, Black+Blue, two IK2GO locations; and two lounges: AFTERglow and O Lounge. A ninth restaurant will open on Granville Street (in the former Sanafir location), along with the city's largest patio at Black+Blue, later this fall.
Steve Thorp and Mike Macquisten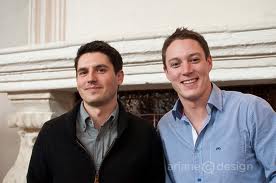 Steve Thorp and Mike Macquisten co-founded the Vancouver Urban Winery in 2012. The 7,700 square foot urban winery is the first of its kind in Vancouver and also operates as a unique special events space. The winery features 36 wine taps at the tasting bar where consumers can learn about British Columbia wines, and the exploding wine-on-tap category. Alongside the tasting bar sits a boutique wine shop full of local items, wine merchandise, artisan foods and beverage and plenty of wine! The winery manufactures, packages, imports and distributes wine for multiple brands. The operations of FreshTAP, which specialize in packaging quality wines in stainless steel kegs for the emerging wine-on-tap category takes place within the Vancouver Urban Winery.
Greg Hook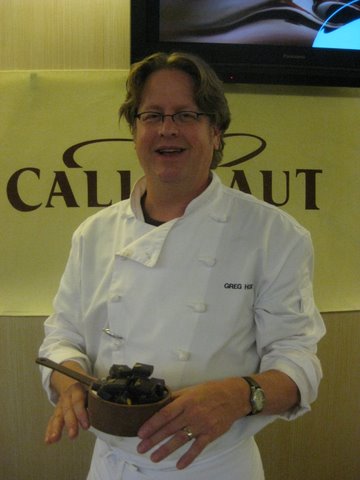 Greg Hook is recognized as one of Vancouver's earliest gourmet chocolatiers. After studying cooking in London, England and the intricacies of chocolate at Callebaut College in Belgium and the Ecole du Grand Chocolat in France, Greg Hook opened his Kitsilano shop Chocolate Arts in 1989. To this day, Chocolate Arts is devoted to creating unique chocolate products emphasizing local and organically grown ingredients. At the shop, small batches of artisanal chocolates are created each day using the best raw chocolate from producers in Belgium and France, many of which are single origin chocolates. Fillings never include colourings, additives, or artificial flavours and all purees, concentrates, essences, most dried fruits and flavoured alcohols are house-made. Natural west coast flavours like wild blackberries, raspberries, cranberries, blueberries, hazelnuts and pears are some of delicious temptations found at Chocolate Art.
Lesley Stowe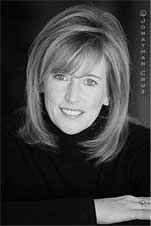 Lesley Stowe is a Parisian-trained chef who began her own catering company more than 20 years ago in Vancouver. Frustrated by the lack of specialty foods in the city, she opened lesley stowe fine foods, offering customers a wide-range and global selection of cheeses, vinegars, oils, breads, house-made entrees, dips, preserves, desserts and hard-to-find grocery items. In 1990, Lesley started selling her delectable dessert creations to the city's top restaurants and became known for her decadent "Death By Chocolate" confection. The store's success, combined with Lesley's ability to predict and capitalize on food trends resulted in the creation of raincoast crisps – a revolutionary snack food beyond compare.
The author of her own cookbook, the lesley stowe fine foods cookbook, Lesley has also contributed to other popular cookbooks including The Girls Who Dish series.
Pete Schouten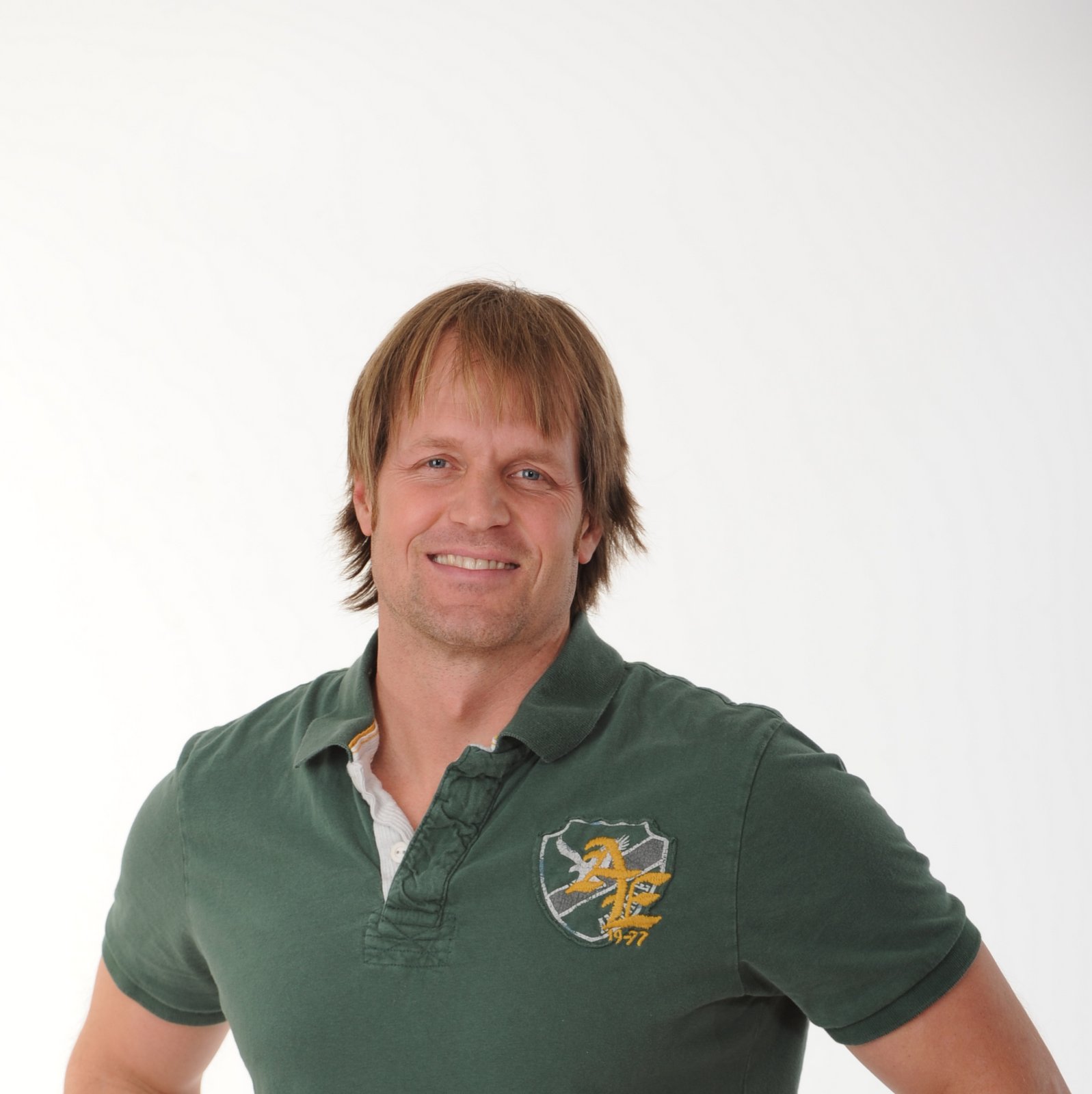 Co-Owner Hardbite Potato Chips 
Pete Schouten has been in the farming industry for as long as he can remember. Born in Cloverdale, BC, Pete grew up surrounded by the province's natural beauty and a local culture focused on clean living through healthy lifestyle choices. In 1993, Pete saw an opportunity to invest into Heppell's Potato Corp. With years of experience under his belt, he developed a plan for the company. After presenting it to the bank and the Heppell family, his passion won them all over, which eventually lead to the third generation farming family to transfer half of the company into Pete's care.
Pete's future plans for Heppell's Farms and Hardbite will take the companies to a national level. He plans to have a nationwide presence that will provide local produce and goods everywhere. His dream is to have a farm in each province with national marketing as well as purchasing power, creating a unique and efficient value chain from the field to the customer, developing a knowledge network of information to connect the customers to the growers.
We're not only farmers, we're artists, scientists and big time outdoor enthusiasts. As fourth generation potato farmers, we know it takes more than just potatoes to produce the perfect chip. That's why our homegrown potatoes are just one element of the Hardbite Chip formula. Our passion for quality, innovation and using only the most wholesome, natural ingredients is our recipe for creating chips you'll not only enjoy, but chips you'll feel good about eating.
Braden Douglas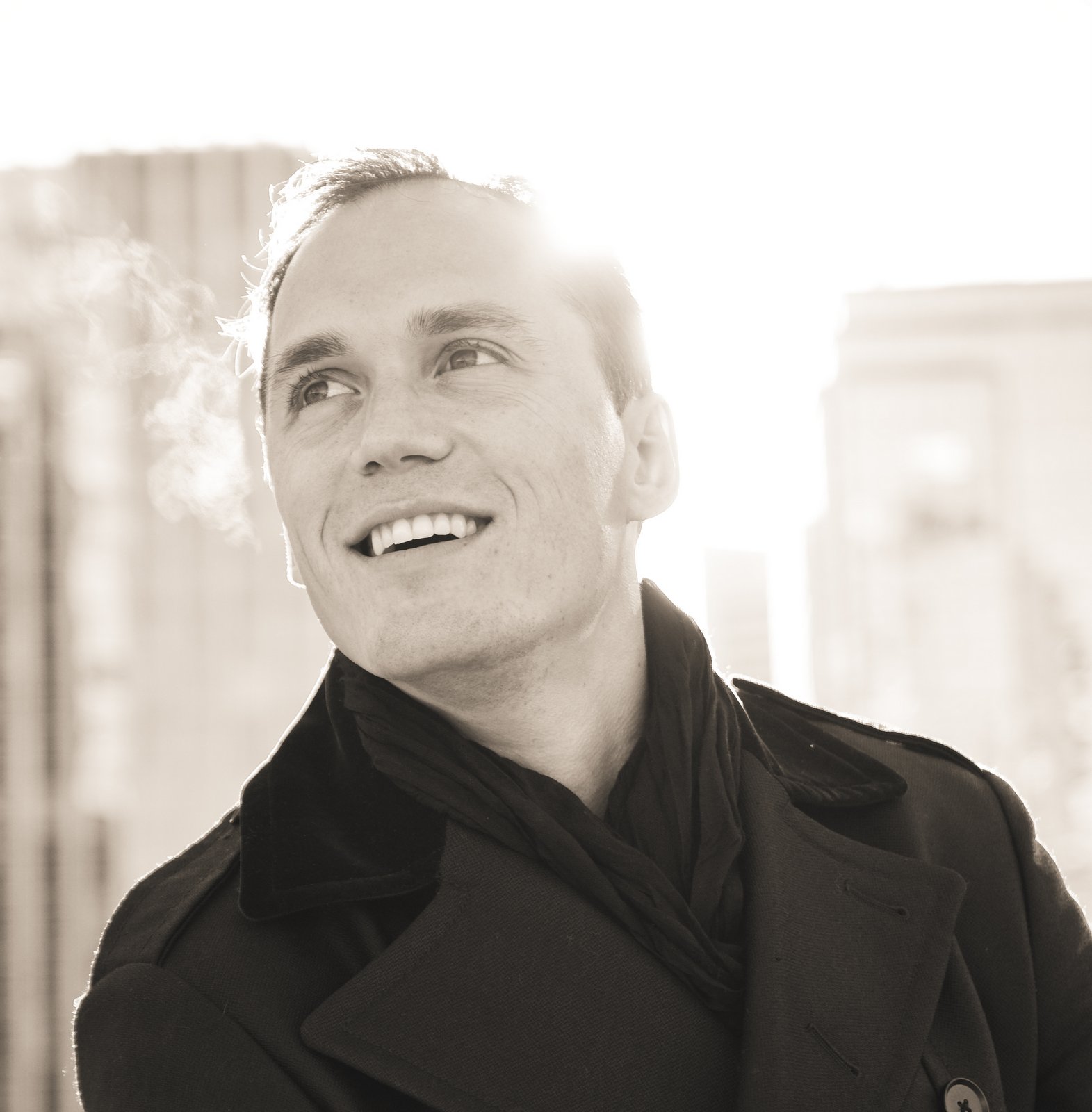 Co-Owner Hardbite Potato Chips 
Braden Douglas is a seasoned marketer who has fused a service-focused approach with strategic creative thinking to form the backbone of Relevention Marketing Inc. – an innovative full service, results-based marketing agency located in the Lower Mainland's city in the country; Abbotsford, BC.
Hailing from the small town of Fonthill, Ontario (just 20-minutes outside of Niagara Falls), Braden attended Wilfred Laurier University where he received a degree in Business and Economics. It was during his time at university that Braden discovered his natural intuitions and passion for marketing, leading him to become the youngest person hired in the marketing departments at both Procter and Gamble and Frito Lay. In 2004, after enriching stints at these two brand giants, Braden's personal faith and vision to revolutionize non-profit marketing inspired him to found the Marketing and Communications department at one of Canada's most recognized non-profit ministries, Power to Change, formerly Campus Crusade for Christ, Canada.
In 2007, prompted by a desire to enable companies and organizations to achieve unprecedented growth, Braden resigned from his position as director of Marketing and Communications at Power to Change to follow a dream. In September 2007, Relevention Marketing Inc., a company dedicated to providing strategic marketing plans, creative solutions and practical advice to medium-sized businesses and non-profit organizations, opened its doors for business.
If you haven't been to our previous Food Talks events, Novus TV featured our last event on City Lights (view here).
The Evening: Enjoy tasty appetizers in the winery followed by a wonderful line-up of speakers inside who will talk about themselves and their passion related to the food community.  There will be a Q & A where you will have a chance to ask questions and engage with the speakers. Each guest will receive a tasting glass of wine, there will also be a draw for prizes and to finish off the evening you will take home a sweet Treat.
Growing Chefs is our designated charity, support their wonderful organization that educates children on the food community in the public schools.
Tickets:
$30 per person before October 21st
$50 for a 2 person group (save $10 when purchasing 2 tickets) before October 21st
$100 for a 5 person group  (save $50 when purchasing 5 tickets) before October 22nd
* $40 per person after October 21st online and at the door.
* Eventbrite fee is extra on all tickets.
Ticket price includes appetizers and a glass of wine, along with a sweet treat in addition to hearing from some great speakers, a Q & A follows.  A donation of $3 from each ticket purchased will go to support Growing Chefs.
Buy Tickets via Eventbrite:
http://foodtalksvolume4.eventbrite.com/
Charity Partner
Location Sponsor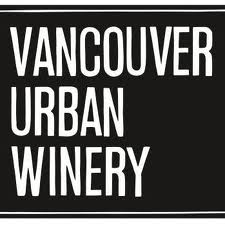 Appetizers Sponsor 
TBA
Wine Sponsor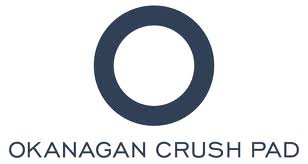 Treats Sponsor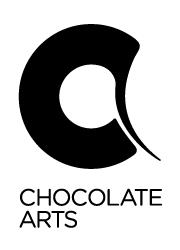 Video Sponsor
Note: Limited tickets available. All ticket sales are final. No exchanges or refunds; however they are transferrable with printed proof of ticket. ALL Tickets must be purchased in advance online. Event produced by CMI Chat Media Inc