This is the seventh event in this Food Talks series! This edition of Food Talks is themed Food Trucks: The business & the movement. Have you thought of starting your own food truck, or are you curious why food trucks are all the rage in our city and throughout North America! Come join us to meet and mingle with other foodies, and to hear some enlightening speakers from the food community.
Our Speakers Line-up:
Jory Simkin and Jason Apple
Jory Simkin and Jason Apple
Roaming Dragon and Gourmet Syndicate Inc
Roaming Dragon came to life as two lifelong friends identified a major void in Vancouver's food scene…the absence of restaurant quality food being served via Food Trucks! Since launching in June 2010, Roaming Dragon has earned praise for our menus, our involvement as leaders in the food truck revolution, and for elevating the food truck experience across Canada.
In addition to their Food Truck business, they also own Gourmet Syndicate Inc. where they offer complete turnkey solutions, including vehicles & equipment sourcing, menu optimization, brand & experience consulting, permit & licensing assistance, marketing & promotions, social media strategy, and catering & event consulting services… it's every tool you need to "mobilize" your culinary concept.
Sarb Mund 
Sarb Mund 
Soho Road Truck & Food Truck Incubator
Sarb Mund is a Certified Management Accountant, he was born in Birmingham, UK. He has been in the food cart business for the past year and owns Soho Road Naan kebab. Other Carts in the works are Chawalla and The Tiffin Truck.
In addition to his Food Truck business, he has recently founded Food Cart Inc (BC's first Food Cart Incubator located at 401 Industrial Ave) and CommissaryConnect.com (an Online Commissary Billing software).
Heather Deal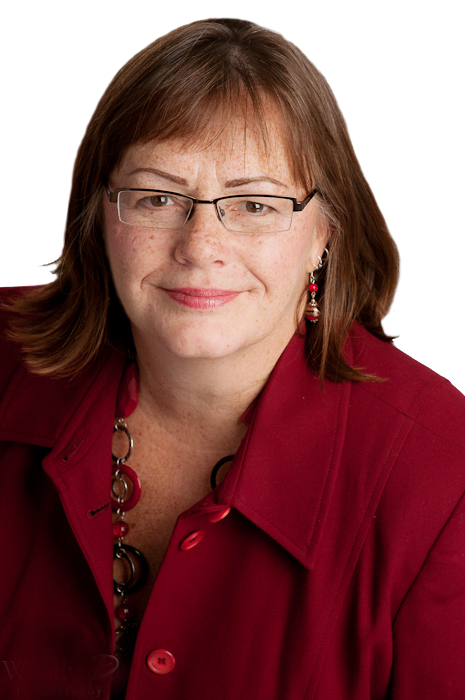 Councillor Heather Deal
City of Vancouver
Heather Deal was first elected to the Vancouver Park Board in 2002 and served as the Chair in 2003.  She was then elected to Vancouver City Council in 2005 and was re-elected in 2008 and 2011.
Heather brings her passions for sustainability, arts and culture, accessibility and affordability to City Hall. She has brought forward initiatives that support artists, expand creative spaces in the city, created the food cart program, improve accessibility throughout the city, retain heritage and increase pedestrian safety.
Born in England and raised in Michigan, she received her bachelor's degree in Biology from Oberlin College in Ohio in 1982 and moved from Cleveland to Vancouver for a medical research job in 1984. After receiving her master of science from the University of British Columbia in Microbiology/Immunology in 1988, she did cancer research for several years before changing her career path to focus on environmental issues. Heather has developed science/environmental programs for UBC Continuing Studies, designed and taught courses for people restoring fish habitat in rivers for the Province of BC and worked on marine habitat issues with the David Suzuki Foundation.
Steve Kuan and Clement Chan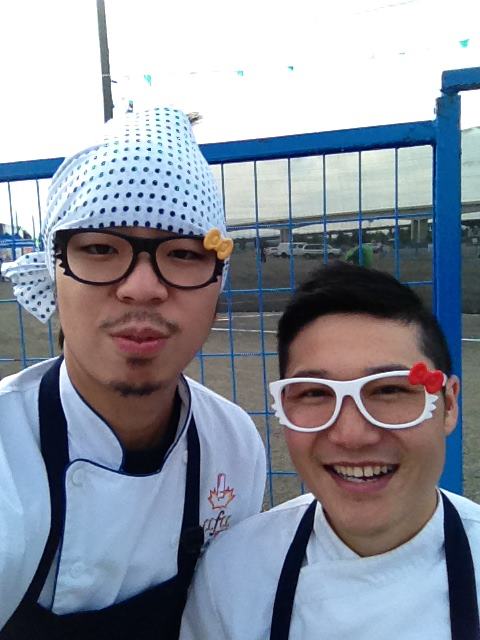 Clement Chan and Steve Kuan
Le Tigre Truck
Clement Chan is competitor on Top Chef Canada 3rd season. In 2012 he co-founded Le Tigre Cuisine that operates the Le Tigre Food Truck. He holds several Provincial cooking championships and is the National 2010 Canadian Chef of the Year (awarded by the CCFCC). He graduated Culinary Arts at VCC in 2002, and then went to Dubrelle to claim his Baking and Desserts diploma. He has worked in most of the finest establishments in Vancouver over the last decade in restaurants and hotels. Chambar, Lumiere, Blue Water Cafe, Raincity Grill, Fairmont YVR, Hyatt Regency, Glowbal Grill, Hapa Umi and Sanafir Restaurant, are just to name a few. Clement has opened restaurant like Shor, Swim Pool and Bar Grill, and Medi Restaurant which are all properties of Hyatt Regency Curacao Golf Resort.
Steve Kuan co-founded Le Tigre Cuisine that operates the Le Tigre Food Truck. He has won several regional/provincial apprentice competitions and was the National 2010 Canadian Apprentice of the Year awarded by the CCFCC. Steve went to culinary school at Pacific Institute of Culinary Arts in 2006. He has gained experience in award winning restaurants in the past 5 years such as: Cioppino's, Mosaic @ the Hyatt Regency and completed his red seal certification at La Belle Auberge.
Audrey Mehler
Audrey Mehler
Paperny Entertainment
Audrey is a Founding Director of Paperny Entertainment who has helped build the company into the well-respected, world-renowned creator of distinctive television that it is today. Since 1994 when she and David Paperny launched the company, Audrey has written, produced and directed award-winning documentary programmes and series. In her various roles in Development and Production, Audrey looks forward to further growth and expansion. Her company created the popular TV show Eat St. that is shown on Food Network Canada & Cooking Channel US. This tv show that features Food Trucks from all over North America is just about to begin its 4th season, there is also the Eat St. App as well as a new companion cookbook published releasing this spring.
The Evening: Enjoy tasty appetizers by the chefs at Electric Owl followed by a wonderful line-up of speakers who will talk about themselves and their role related to the Food Trucks: The business & the movement.  There will be a Q & A where you will have a chance to ask questions and engage with the speakers. There will be a draw for prizes.* Wine, beer, cocktails and other beverages will be available for purchase.
Growing Chefs is our designated charity, support their wonderful organization that educates children on the food community in the public schools.
Buy Tickets via Eventbrite:
http://foodtalksvolume7.eventbrite.com/
Tickets:
$15 per person before March 29. * $21 per person after March 29 at 11pm and at the door (eventbrite fee extra).
A donation of $3 from each ticket purchased will go to support Growing Chefs.
Note: Limited tickets available. All ticket sales are final. No exchanges or refunds; however they are transferrable with printed proof of ticket. ALL Tickets must be purchased in advance online. Event produced by CMI Chat Media Inc
Charity Partner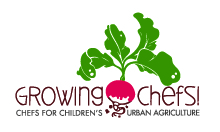 Location Sponsor
Video Sponsor